General information

Age:
14
Nickname:
none
House:
Ravenclaw
Personal Information

Personality:
Athena is a very well intelligent young girl. She could be very kind, but behind all her shyness and niceness, she has has a interest on high jinxing people, she never intends on hurting people and she never doe. Never the less, she is a very friendly person.
History:
Athena's mother is a half blood, but her father a muggle which leads her as a half blood. Her father really hated her for being a witch, and disliked Athena's mother for not telling him she was witch. Each day Athena would have to stay away from her father so she wouldn't have to get him angry. Athena was happy when she received her letter from Hogwarts, so she can be away from her father, but really felt bad for her mother being there with him all alone. She is now excited to advance on her magic and learn new things.
Appearance InformationHeight:
5'4
Weight:
115
Appearance:
Athena has short curly brown hair and soft light skin. She has earthy green eyes and you'll normally see a smile on her face, unless the smile is a smirk or a mischievous smile, then that means she's about to do something or about to do something.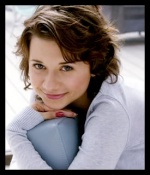 School InformationHouse:
Ravenclaw
Year: 4thWand:
Wood type: Vine
Core: Phoenix Feather
Length: 10.75 inches
For the design it has roses around the handle
RP SampleRP Sample:
Athena's short brown hair flowed with the wind on the warm summer day of July. She was at the beach, alone, and far out conversations were heard where she was standing. The aqua blue water soothed her feet as it barely went over them as they sunk a bit into the white sand. The seagulls were everywhere picking up extra food people had left or flying up above in the cloudless crystal blue skies. Athena felt at peace and tranquility filled her up.
The calmed girl loves water, and this is the only time when she could escape her stress and worries. The only time she could think properly instead of pressure on top of her as if the whole world were expecting something great out of her. Whenever she has to much stress to handle, this would be her perfect place to calm down and relax.